Is repair a mobile phone the only option for low-performing mobile phones? Nobody would like to deal with a phone that never performs well or that makes more trouble for you. In any situation, you open your phone, and at that exact moment your phone work slow, and that causes late for you. Maybe you are using a phone that has cracks on the screen. Or you can say the phone is asking for screen replacement. No matter what is the problem with your problem you need to fix it. Otherwise, using a damaged phone could never make you feel better. And especially if you used to do a lot of work with the help of a phone. So in this article, we will cover some alternatives of low-performance phones. That you can use and make your device much faster than before. 
Repair your phone for better performance
: 
This could be your first choice. In most cases, people prefer mobile repair. Regardless of mobile problems, you have mobile repair services that can easily tackle them. With repair mobile phone you can use your handset for a long period of time and this is the main benefits of mobile repairing services. There might be several in your mobile phone such as broken screen, water damage, software problem, speaker problem, touch problem, heating, etc. For these types of a common problem, you would not like to buy a new phone. Because you can repair phones at a low cost where at the same time you have to pay enough amount for the buying a new phone. So better repair mobile phone in normal problems. You can find any mobile repair shop at your location. And if you are living in the location of Indirapuram then you can visit our mobile repair shop in Indirapuram. 
Replace your phone and buy a new one:
The second option is you can buy a new phone as a replacement for the previous one. If you are facing any problem or you do not like your phone. Then you can replace your old phone and buy a new one with some reduction in price. Although here we want aware you about the price of your phone. The price will always vary on your phone's condition. And to be honest with if you go to the mobile repair shop to sell your phone or replace the phone. Then you might not get a decent amount for your old phone. And this is the harsh reality of every electronic device and especially the mobile phone. The mobile phone used to reduce its prices automatically in the market once it sold out from the shop. Then even if you sell it after a week you have to down your price at least 3 to 4 thousand. However, this is not the exact case in every situation. But a mobile repair expert we have face such situation a lot. 
But if you want to get rid of your low-performing phone then you can replace it with the new one.
Buy A Second-Hand Phone
: 
Although, second-hand phones can not fulfill your requirement properly. But if you find a phone that provides you certain functionality then there is no problem buying a second-hand phone. If someone says he or she wants to sell a phone that has 4GB RAM and 64GB of internal storage with a decent megapixel camera. With all that the is almost 1 or 2 years old or lesser than it. Then in that situation, you might want to buy that phone. As well as the price should be deserving. Because rather than buying an expensive second-hand phone you can buy a new phone with adding some extra money. It is totally up to you can buy a new phone or a secondhand phone. And many times second-hand phone performs very well.
Buy a new phone:
After covering some topics you have the option of buying a new mobile phone. And this is one of the best options if you are using the same phone for a long period of time. Then in that kind of situation, you might seem a serious problem with your old phone. Then you should replace your old phone with the new one. As we mentioned previously in easy to fix problem mobile repairing services could be the best situation. But once your phone cross 3 to 4 years then buying a new phone is the best option. Otherwise, your phone will create problems again and again. And no one can fix your mobile. 
Nowadays, the price of good quality phones is very affordable for every. And many mobile stores are selling phones on EMIs. within 10,000 you can buy a well-performing phone with 4GB Ram and 64GB space for storing data. So keep this option in your mind while choosing the option of alternatives of low-performing phones.
Mobile Repair Services At Your Doorstep
: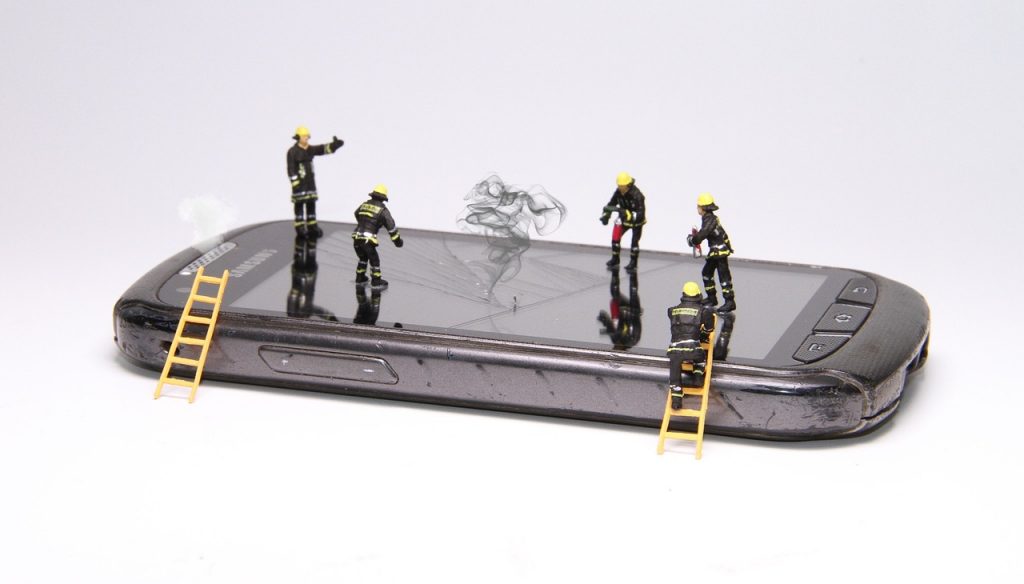 Now at the end, we would like to add if you want to repair mobile phones then you can visit our website. Or you can visit directly in our mobile repair shop in Indirapuram address you can get from our website. We can fix your phone at your doorsteps. You just have to call us we would be at your giving location in a few moments. Our all mobile services are affordable and effective. So if you facing any problem regarding your phone you can come to our mobile repair shop.