How We Can Help
We Make
Mobile Repair
Stress Free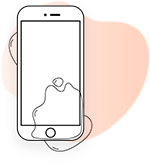 Water Damage Repair
Water damages most mobile devices as compared to others. Doorstep mobile repair in Indirapuram has the perfect solution for this problem. We provide you water damage phone repair services in Indirapuram.
Phone Battery Services
Poor battery life or low charging is a serious concern in phones. Fixexperts provides you mobile phone battery services in Indirapuram and solves this unworried problem in a short time.
Broken Screens
Dropping your phone causes screen damage easily. Mobile repair at home in Indirapuram has the option of phone screen replacement at home in Indirapuram no matter how much damage that is.
Bent Phone Repair
Bent phone repair services in Indirapuram are available without any replacement in your phone. Our mobile phone repair services in Indirapuram resolve such a problem many times.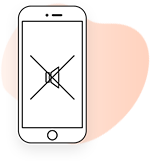 Speaker Repairing
Changing the speaker once it is damaged is the best option. And our mobile phone repair shop in Indirapuram Aditya Mall provides you the service of best phone speaker repair in Indirapuram. 
With proper experience in mobile repair services, we have an extraordinary mobile repair tool kit that can repair mobile phones without wasting too much time. And the second point we provide you the doorstep mobile repair shop from Aditya Mall at Indirapuram. We repair mobile phone in Indirapuram at very affordable prices as compared to others in the market. 
– Same Day Repairs
– Low Price Guarantee
– Superior Warranty
We Can Fix It Almost As Fast
As You Can Break It.
Many times you prefer using your damaged phone because you do not have time to repair a mobile phone. And that is why we trained ourselves to repair the damaged phone as soon as possible. Our phone repair shop in Aditya Mall at Indirapuram might take a maximum of one hour to repair your phone. And deliver you without any late.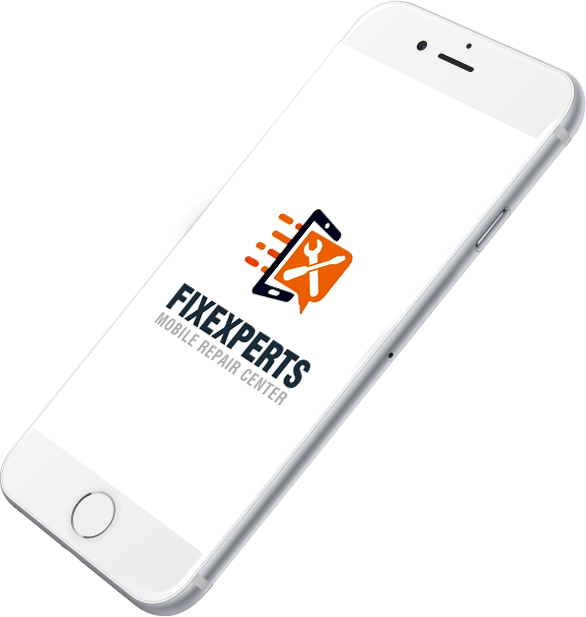 "Fixexperts" fixed my phone's cracked screen which was seeming almost impossible to fix. But thanks to them they fixed it within an hour and now it is working as it was before.

I have visited the "Fixexperts" mobile repair center multiple times for fixing some phones' problems. And I always got the better results out there. They are providing the best mobile repair services in Indirapuram.

I have been facing my phone charging problem for a long while. But once I contact Fixexperts to resolve my problem they even picked my phone from home and dropped it within 30 minutes. That was a great experience.

Pick and drop services from my home were one of the best services I have ever experienced. However, I found many other mobile repair shops are mentioning the same services but they are not much faster than "Fixexperts". 
Sell Your Broken Device
If you want to sell your old or broken device then feel free to contact us. Sell your old mobile phones online in Fixexpert, and get the value of your device.
Don't be afraid to ask!
Frequently Asked Questions
How does Fixexpert work?
Fixexpert is a mobile repair service shop in Aditya Mall at Indirapuram which fixes your mobile phone issues. If you want to repair a phone online, simply book a service at www.Fixexpert.com, Our doorstep mobile phone repair service Indirapuram helps you to fix your phone. If you have any queries or concerns, contact us at ✆ 9811386924 and we will be happy to help you!
What are your working hours?
For booking, online mobile repair services Indirapuram are available 24×7. Although it might take some time to reach you at night we will try our best to repair your phone as soon as possible. In case you would not get a response early we'll get back to you real soon!
Is there any hidden cost?
No there is not any hidden cost in our phone repair services Indirapuram. All charges will be mentioned including all taxes once you hire services. There are no hidden costs at all. You will only be charged as quoted!
How long will the repair take for Pick up cases?
The cases where Fixexpert has to take your phone to lab/workshop to repair mobile phone and accordingly we'll inform you what the issue is and what is the resolution of the issue, estimated time as per issue/fault, and estimated cost associated with it. After your approval, we initiate the resolution to the issue.
How long will the onsite repair take?
The entire process takes about 30-60 minutes approximately as your phone is handled by trained and efficient professionals technicians, you can relax while it is being repaired. We will ensure everything is done perfectly!
Where will the repair take place?
The mobile repair services will take place at your preferred location, be it your home/office or any nearby Cafe. We just need a place to sit and process the repair.
Mobile Repair Services at Home in Indirapuram at Lowest Price
In the location of Indirapuram, we are providing the best services for mobile phone repair at home at a very affordable price. It happens several times when many mobile repair technicians charge a high amount for silly problems. And such a type of looting mindset should not take place in the free and full experts' market. That is the reason we are offering our mobile repair services as well as doorstep mobile repair at very reasonable prices. There are several services available in mobile repairing such as glass repairing, screen replacement, speaker problem, charging problem, network problem, etc. you just have to contact our mobile repair shop in Aditya Mall at Indirapuram and you would get the best mobile repairing services. It takes only a few minutes or hours to fix every phone-related problem without any issues. Although, sometimes you have to wait for a few days because some problems in electronics take more time to fix. But ultimately, we will repair the mobile phone as soon as possible. That is why we are sitting here to repair mobiles online. So if your phone needs any repairing so feel free to contact us for mobile Repair at home in Indirapuram or visit our mobile repair shop in Indirapuram at Aditya Mall. The address is available on this page somewhere you can check that out and with your phone that would be repaired.
How our mobile repair shop in Indirapuram are the best:
First thing first we have a very prominent technician team to repair mobile phones. And that is the sign you would not get any problem once you repair your phone from us. However, in some cases, you prefer to go to mobile repair service centers. But in most cases, your phone does not need to go to the mobile repair service center or they do not give you the minimum time. So, in that case, we can repair phones online in a very limited time period. As well as we would provide our every mobile repair shop in Indirapuram on Aditya Mall at a very reasonable price. Some mobile repairing services at home take more time to fix. But somehow we try to repair your mobile at the lowest time period that is our quality. In some cases, you might see that many mobile repair technicians steal or replace some parts of your phone while repairing. But here we repair your phone in front of you. So here you do not need to worry about anything while hiring our mobile repair services in Indirapuram.
How you can get our mobile repair services:
It is very simple to find our mobile repair shop in Indirapuram at Aditya Mall. Or you can contact us directly from our website for mobile repair door service. Where we are sharing the WhatsApp number ✆ 9811386924  with an icon. You can WhatsApp us: ✆ 9811386924 and share your queries. We would love to repair your mobile. As well as we can provide mobile Repair at home in Indirapuram at your selected location. It means we facilitate you with mobile repair door service if you ask for that. And let me remind you that if you have a big issue then you might have to wait. But do not worry about it, many issues we can fix in a very limited time period. So again feel free to contact us if your phone needs any repairing services.